TECNOSEAL AT THE 2018 SEATEC
---
The weekend of 5-7 April 2018 is near. These are the dates in which the 2018 SEATEC, will take place. The SEATEC is an Italian fair dedicated to components and subcontracting for pleasure boating and the naval which, having reached its sixteenth edition , extends its proposal to other sectors close to boating and is more committed in the field of training.
The big news of 2018 is the Cross-Sector Innovation area that will be joined by the Startup Arenaintroduced in 2017. If the latter aims to give space to young initiatives in the nautical components sector, Cross-Sector Innovation aims instead to favor the technological transfer and the innovative potential among suppliers, customers and companies operating in different but complementary sub-sectors. This through an area designed specifically for meetings driven to cooperation in research and development.
Another new feature is the launch of the Seatec Academy, a series of conferences that will provide a training offer aimed at recreational boating professionals who need Professional Training Credits (PTC) to meet the demands of their professional orders such as Engineers, Architects, etc...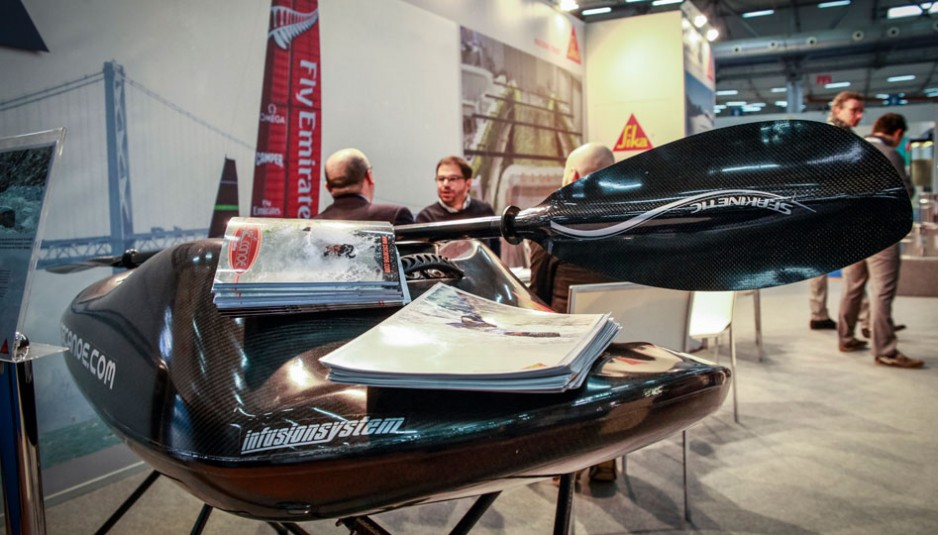 Among the welcome returns there is the Problem Solving Time. A service that sees exhibitors put their technicians at the visitors' disposal to focus on specific problems starting a search and resolution path on customer request. The objective is to study tailor-made solutions to the problems that the shipyards encounter more frequently, so as to favor a dialogue based not only on sales, but also on a continuous collaboration relationship. Tecnoseal will be among the companies that will participate in this initiative.
They make their return also the M.Y.D.A. (Millenium Yacht Design Award), dedicated to the design of pleasure craft and divided between professionals and beginners, and the QUALITEC award, both in the Technology version reserved for innovative products and services, and in the Design version dedicated to the components and furnishings that express at best the quality of life on board through the excellence of design.
Finally, the return of the GREENTEC, an initiative reserved for "green" companies who are committed to creating products that meet the criteria of eco-sustainability both in the finished product (biodegradable, made from recyclable materials, with a strong reduction of hazardous substances), packaging and in the production phases (reduced energy consumption, renewable energy, low emissions, less use of water). Companies such as Tecnoseal that uses the abbreviation CADMIUM FREE to highlight the absence of cadmium in its anodes, a substance banned in many nations because it is recognized as pollutant.
Useful links: Official SEATEC Site, Official SEATEC Facebook Page, SEATEC Facebook Event, free-pass form
Tags: Tecnoseal, Events, SEATEC, SEATEC 2018, GreenTec, Qualitec